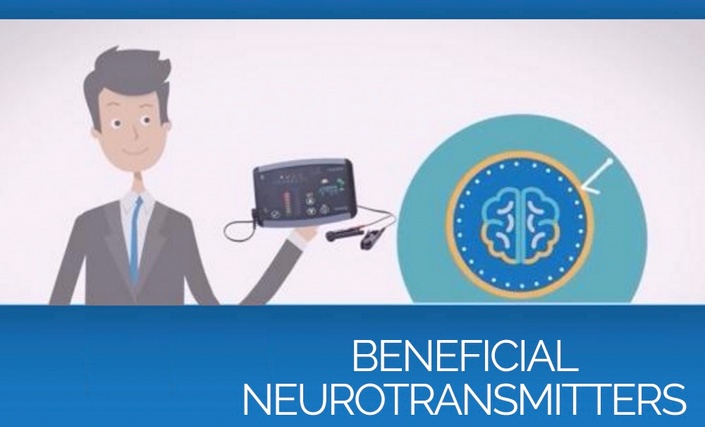 How to use a Cranial Electro Stimulation (CES) device
SUPERBOOST YOUR BRAIN INSTANTLY
WHAT IF YOU COULD:
Instantly access

your brain's ability to improve the way you feel and function in your day-to-day life?



Turn downthe pain sensations, addictive urges or negative self-talk that may be messing up your life?

Remain calm, cool and collected in situations that would normally make you angry, anxious, frustrated, depressed, worried or upset about anything.

Deal effectively with PTSD, ADD, ADHD and many of today's growing mental health challenges.

Boost up your alertness and performance level when you need to focus on your studies or work on a tedious or difficult task?


Get a shot of super creativity when you are looking for new perspectives, ideas or solutions.
Welcome to the wonderful world of

beneficial, non-invasive, do-it-yourself
Electro Stimulation
Oh, the things you can do with a little box, two ear clips and a 9V battery!
Hi, I'm Dr. Clifford Saunders.
In this course, I am going to show you how easy it is to use your CES unit to relieve what may be ailing you or to improve your performance in any field of endeavour. Here is what we are going to cover:
"Take this course and make the most of your CES device!"
Beautifully clear instructions on how it works and how to use it, with all the different functionalities. Thanks Dr Saunders for presenting it in such an accessible way.
Jasmine Bates, South Australia
You will love this course if you:

Already own a CES unit and want to learn how to get the most effective and beneficial results from it.

Are looking for the best CES unit on the market that comes with a complete set of instructions on how to use it to suit your particular needs.

Have been thinking of getting a CES unit and would like to know how safe and easy it is to use.


Are looking for immediate relief from:
Depression

Stress

Anger

Fear

Anxiety

Addiction

Negative self-talk

Panic attacks

PTSD

Chronic pain

Anything that's ailing you and affecting the quality of your life

Are looking to accelerate your personal or professional growth and development.

Need to improve your study, information processing and problem solving skills.

Want to sharpen your focus, accomplish more faster,

and improve your performance at work or your business results.




Wish there was something out there to help you superboost your brain and enhance the quality of your life.
You've come to the right place!
What you will need:
A

CES unit, a small bowl of salty water and a 9V battery. That's it. You're good to go.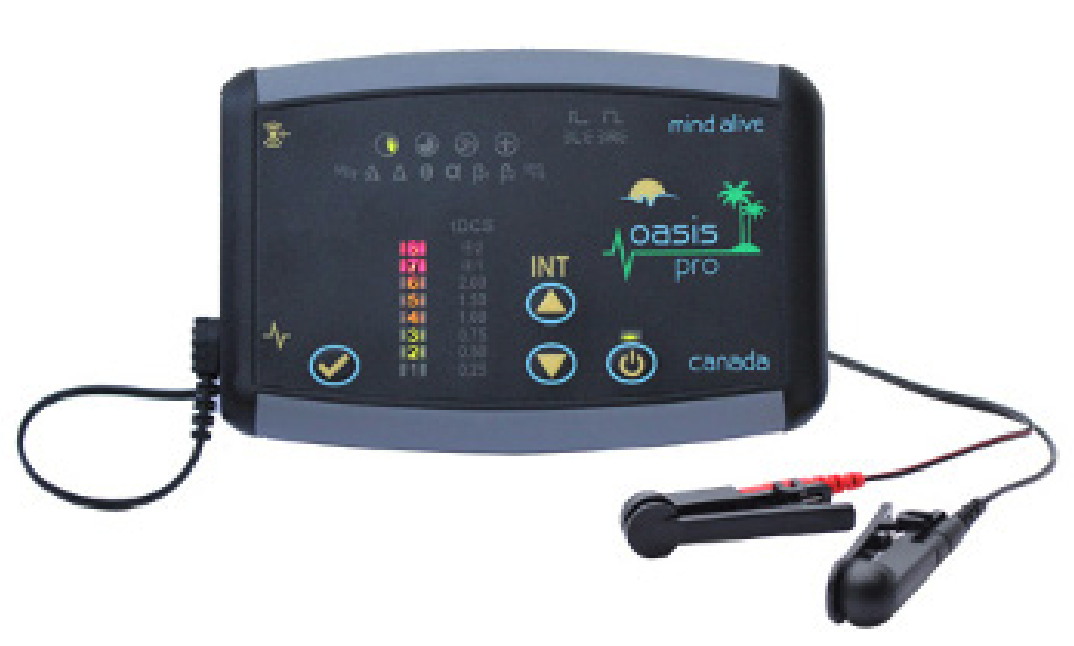 What you will learn:

The exceptional features, functions and benefits that make this particular model the best CES unit available today.

How to use your CES unit to get the specific results you want.

Discover the science behind Cranial Electro Stimulation and how your brain interprets and reacts to the signals it receives from the CES device.

Understand the various frequencies that our brain produces, and which CES frequency to use to achieve any particular result.

Calm your brain when you're feeling anxious or stressed out.

Give your brain a boost of alertness, like having a cup of coffee without the caffeine jitters, when you need to be clear minded to focus, study or work on a difficult task.

Boost your IQ and your ability to absorb and retain information to figure out the solutions to difficult problems.

Get into a meditative state very quickly so you can reduce the unhelpful internal chatter in your brain, relax deeply and let go of what is troubling you.

Use the twilight zone between waking and sleeping where your brain can feed you lots of information very quickly when you need to be super creative.

Go on a journey of Discovery and find out what works best for YOU and your brain.


Turbo boost your progress and results when you use your CES unit with our course "Reprogram Your Brain While You Sleep".
"Awesome!!!! I love this CES course."
It was practical, emotive-enhancing, and sparked interest. Thank you so much. I am sleeping better and feel focused. Not bad for a Graduate student wanting to get his Doctorate...at 50 :)

Paul Nikoderm, Ontario, Canada

What is included in the course:
30 minutes of On-Demand Video


Free one-on-one "Introduction to your CES" consulting session online with Dr. Saunders

Full Time Access

Access on mobile and TV

Certificate of Completion


30 Day Money Back Guarantee
As a special bonus, you will have the opportunity to meet with Dr. Saunders online in a one hour, one-on-one, consulting session to discuss the challenges you want to overcome and the personal goals you are looking to achieve with your CES unit. This consultation would normally cost $250 but it is yours to enjoy for free with the purchase of your course.
What you can expect:

I have been using Cranial Electro Stimulation with my clients for over 7 years. You will find plenty of examples of how my clients used CES to successfully overcome personal or professional challenges and improve the quality of their life in our Success Stories.
To give you a taste of what is in store for YOU and your brain (which is reading over your shoulder right now by the way) consider the following very different cases:
We used an Electro Stimulator as part of the treatment for a twenty-year old man named Sean who had been bedridden for six years due to a seemingly incurable case of 'clinical depression'.

In just twelve weeks, Sean was off his meds, found a job, got his driver's license, went back to school to get his high school diploma and asked a girl out for the very first time in his life. His mother later confided"we saw a significant change in our son's demeanour, his attitude and his general outlook. I was astonished and watched in utter fascination how, before my eyes, my son was transformed

."
In another instance, a highly accomplished lawyer named Louise was in her 60'swhen she decided to go back to school to get her MD degree. She was having trouble increasing her grades from the mid-60's to the mid-70's she needed to pass her medical exams. Her memory in particular, and the way she was processing information, needed upgrading. With the help of an Electro Stimulator, she was able to up her grades into the mid-80's in just five weeks.
In a much more challenging case, we worked with a 45- year old ex-policeman, a very fit, sensible, competent man named Steven, who had contracted Parkinson's. You probably know that Parkinson's is amongst the most horrible of diseases, right up there with MS and other neurodegenerative diseases. When I met Steven, his dyskinesia had progressed to the point where he was totally dependent on his family for his every day survival. Within a few minutes of using an Electro Stimulator, he stopped twisting and shaking almost entirely and burst into tears with relief. Needless to say, it was a very emotional moment for us all. We worked together for three months. An avid golfer, Steven entered almost every golf tournament in his area that Summer.
Hard to believe? Not at all. Welcome to the era of Neuroscience! If you were to Google Cranial Electro Stimulation, you would get thousands of successful clinical research studies and scientific papers that have been published over the last decade alone.
This course will introduce you to some of the applications and benefits that can be achieved using a simple, inexpensive and highly effective tool. The quality of your life, health and happiness might well depend on it.
If you would like more information on Electro Stimulation and other health enhancing neurotechnologies, go here.
"Extremely informative and very well presented CES course."
Love the simplicity by which he is bringing complex issues of Cranial Electro Stimulation down to an understandable and usable level.

David Kliese, Singapore
Course Curriculum
INTRODUCTION
Available in days
days after you enroll
CES DEMONSTRATION
Available in days
days after you enroll
How the CES device works
Available in days
days after you enroll
Your Instructor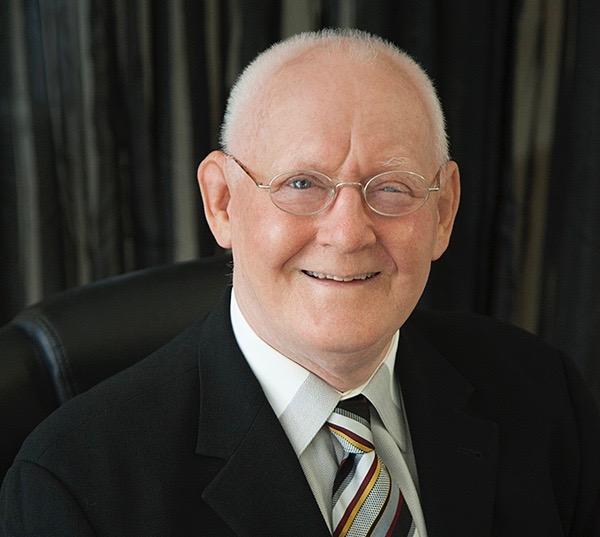 Dr. Clifford S. Saunders
BSc, MSc, pHD
Neurotechnology, the science behind a Cranial Electro Stimulator, is a specialized field that's is rapidly growing in importance every day. My intention with this brief introduction to CES is to help you get ahead of the curve and use this material as an on-ramp for your own research and personal applications.
The science has evolved immensely since I first entered the field in 1973 when I took my Masters in Applied Psychology. Part of the requirements for that MSc was that each of us students had to run a full Electro Encephalogram (EEG) brain measurement clinic at a teaching hospital. I remember wondering at the time how I would have managed if I hadn't taken a first degree in Electrical Engineering.
During our clinic we often had to calm a worried mother whose child may have had photo-epilepsy or suffered Grand Mal Seizures. We had to accurately glue all of the 20 EEG electrodes on the child's head, collect the EEG data, read the EEG report, notate and highlight any abnormalities we found, and submit a full report to the supervising Physician. It was intense.
This experience, and others like it, really laid the groundwork for my life-long interest in brain science. I went on to do my pHD in Cybernetics, the study of large, messy, complex systems, like our brains.
I had the opportunity to apply my nascent EEG knowledge to the then emerging field of Fighter Aircraft Pilot and Cockpit Information load design. At British Aircraft Corporation, we wanted to make the fighter pilot's job easier. We built our own, very early, Brain Communication Interface by gluing EEG electrodes to the scalps of the pilots and connecting the output wires to a computer. We taught the computer to recognize the pilot's brain's'pull the trigger'signal, and to pull the trigger for the pilot at the correct moment to hit the target BEFORE the pilot consciously knew it was time to pull the trigger!!
When the pilots got used to this perspective, they got comfortable letting their brain and the computer take over some of the workload.
Back in 1973 that was amazing stuff! Today a Brain Computer Interface is no big deal at all. Every technology has its own "Moore's Law", its own rate of improvement over time.
Fast forward to today
Brain technology really accelerated and 'hit the knee of the curve' for me in 2013 when I realized more fully that important and disruptive changes were happening in Neuroscience.
I had stumbled upon the field of Electro Stimulation, a science that, it turns out, has been practiced since the time of the Egyptian Pharaohs, and that is now being hailed as an important discovery (!) of our Third Millennium as it gains quickly in popularity and in the number of effective applications and treatments for which it is being recognized.
Did you know that if you were to conduct a brain scan on yourself, you would see different parts of your brain 'light up' for the different physical actions you were taking or the emotional feelings you were experiencing?
Did you know that Neuroscientists have almost completely mapped those areas of the brain and that we now know how to stimulate each area to produce a desired result (like changing a bad habit, for example, or repairing an ailing part of the body)?
This is how Electro Stimulation works its magic.
Of course, we have known for a long time that the signals sent and received by the brain are electrical in nature. It is no wonder, therefore, that so much research has been done in the last century to learn to:
~ Modify these electrical signals to change unhealthy behaviour patterns
~ Train the brain to reprogram itself
~ Correct what are sometimes called "deficits" by Neuroscientists.
If you would like more information on my work in this field, please go to www.thebrainreprogrammingdoctor.com.
I hope you enjoy the course. I look forward to getting to know you better during our one-on-one session when you enroll in the course.
"The course on Cranial Electro Stimulation is extremely interesting."
It is easy to follow and in easy to manage steps. Definitely a "Brian" opener! :)

Tracy Somerville, Gloucestershire, UK
Risk Free Guarantee
We've worked hard on this course and are confident you're going to love it. We want it to be a no-risk purchase, so if you've selected the One-time Payment for Lifetime Access option and are unsatisfied with the course, contact us in the first 30 days and we will give you a full refund. See the FAQ for details and restrictions.
Frequently Asked Questions
When does the course start and finish?
The course starts now and never ends! It is a completely self-paced online course - you decide when you start and when you finish.
How long do I have access to the course?
How does lifetime access sound? After enrolling, you have unlimited access to this course for as long as you like - across any and all devices you own.
What if I am unhappy with the course?
We would never want you to be unhappy! If you are unsatisfied with your purchase, contact us in the first 30 days and we will give you a full refund.