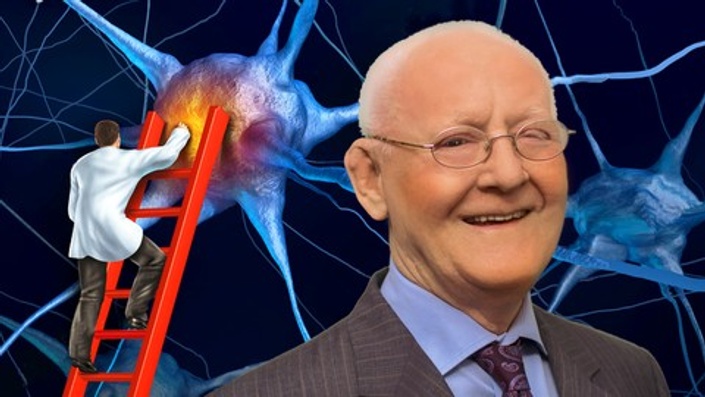 REPROGRAM YOUR BRAIN ... WHILE YOU SLEEP!
You are not stuck! You CAN be happier. Laugh more. Overcome fear, stress, anger, depression, addiction. Set and achieve impossible goals.
Watch Promo
Enroll in Course
You will love this course if you:
Have a keen

interest in understanding how your brain works

Feel stuck in your ways and unable to move forward

Believe that changing your brain can change your life for the better

Are looking for ways to get over depression, anger, fear, anxiety, addiction, chronic pain, anything that's ailing you

Know you are smart and have the potential to be the person you absolutely know you can be

Want to accelerate your personal or professional growth

Need to improve your study skills and your performance at work

Yearn to develop better relationships with your loved ones

Are ready to take your life to the next level

Wish you could do it all while you sleep
You've come to the right place!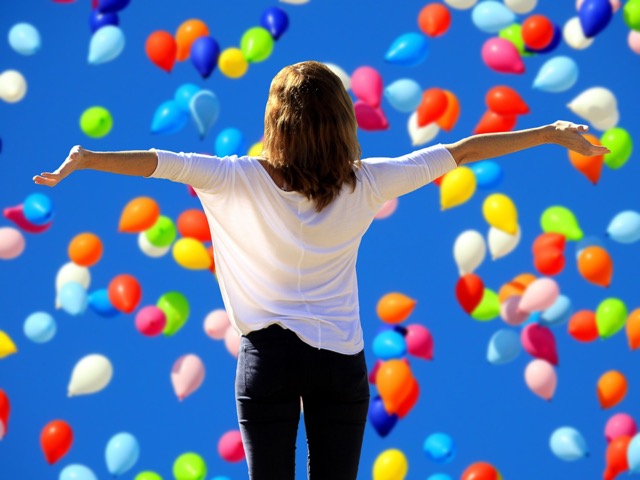 What you will need:

A keen mind, a desire to improve, a longing for a fulfilling, happy, successful life is all you need.
What you will learn:
How your brain works

How to use the neuroplastic ability of your brain to change anything you want

Have meaningful conversations with your Brain

Dehypnotize yourself from old beliefs that keep you stuck

Instruct your Brain to produce the results you want while you sleep

Turn Fear into your Friend

Use Failure to shorten your learning curve

Stop procrastinating

Form effective Keystone Habits that will support your progress forever

Set and Achieve Goals you never thought possible before

Use Double Loop Learning to accelerate the acceleration of your growth

Help others around you through your own Story of Transformation
What is included in the course:
2 Hours On-Demand Video

21 Downloadable Resources and Exercises

Bonus Module and Materials

Full Time Access

Access on mobile and TV

Certificate of Completion

30 Day Money Back Guarantee
"I loved your course! Your flexibility, sense of humor, superb teaching skills, constant focus on my personal Non Negotiable outcomes, and your uncanny ability to make me think out of the box, made this course a staggering success I never dreamt of achieving at the onset of enrolling."
Christine Simmonds
Course Description

I am guessing you're curious about this Neuroplasticity stuff, you've seen a lot on the news about developments in Neuroscience, you may have read a book or watched a documentary, and you're beginning to see more and more breakthroughs changing the way we think about Mental Health.
But you don't know how to get started.
You want to get a grasp of what's really possible, what's really important to you personally, and there may be some changes you want to make that you know could have a very big effect on your life.
This course is definitely one of the easiest and quickest on-ramps to understanding how to use the innate ability of your brain to design your life exactly as you would like it to be.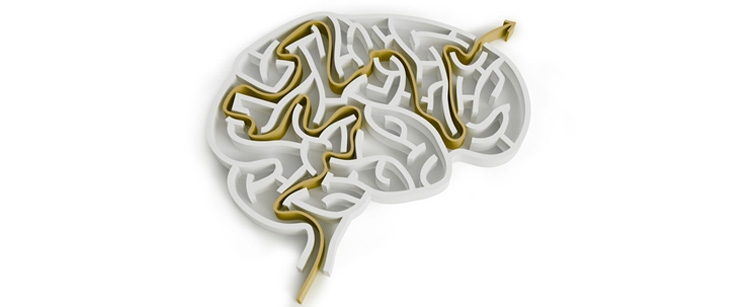 Are you ready?
You are about to learn how to change the way you think, act and feel so you get more enjoyment out of life, you feel happier, less anxious, depressed, angry or frustrated, more self-confident and able to successfully overcome challenges in your day-to-day life, turn your situation around and take your life to the next level.
Once you've got the idea that you can instruct your Brain to produce the results you want, things are going to start to change:
You will begin to have meaningful conversations with your brain

You will learn to use the power of sleep to anchor and reinforce the learning

You will set new Non-Negotiable Goals you never thought possible before

Your brain will start to disconnect the old connections that have kept you stuck for so long, and it will make the new connections you need to live a healthy, happy, fulfilled, successful life

It will redeploy the freed-up neural resources to achieve your new Non-Negotiable Goals

And all along the way, you will pick up a number of simple Brain Hacks that don't take a long time to learn but have a very big effect
Once you begin to reprogram your brain, the process is cumulative. It has a multiplying effect. Every skill you learn builds upon each other to give you several times the capacity that each skill provides on its own. And before you know it, all these powerful new tools and techniques will start to run on automatic while you go about your everyday life.
WELCOME TO OUR BREAKTHROUGH COURSE!

Some exercises are very simple, at the same time yielding results beyond expectation. As Dr Clifford tells us, our brain is doing some magic. He is just pointing in the right direction, whether we believe in it or not, it will get us results. Dear Me, I really recommend you take this course :)
Jonas K
Risk Free Guarantee
We've worked hard on this course and are confident you're going to love it. We want it to be a no-risk purchase, so if you've selected the One-time Payment for Lifetime Access option and are unsatisfied with the course, contact us in the first 30 days and we will give you a full refund. See the FAQ for details and restrictions.
Inspiring and very well presented. Dr Saunders is very knowledgeable and he provides excellent examples to illustrate each lesson taught. He has a great sense of humour and makes it fun to learn. I am already putting into practice what I have learned so far and already I sense Dr. Saunders exercises and ideas are making a real difference in my life. The support material provides a wealth of information which I will explore in the near future. I love the idea of having a summary at the end and beginning of each lesson. It makes it easier to retain what was taught in each unit. The guided meditations are proving to be very helpful for me. I am now convinced that I can make real lasting changes in my life (I am already feeling happier). Thank you Dr Saunders!
Maryse Tibinski
Your Instructor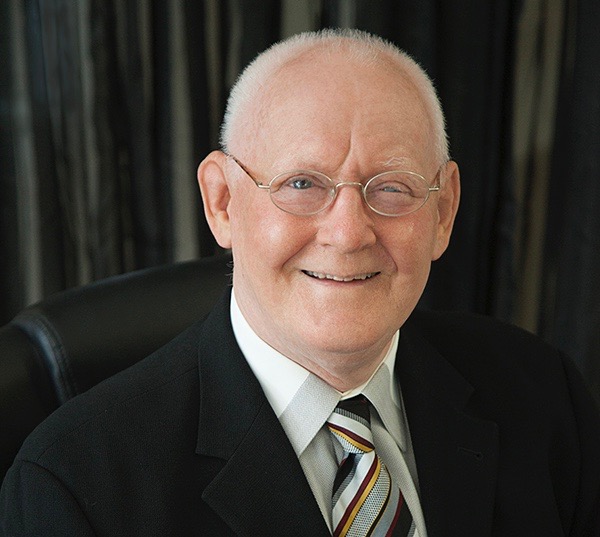 Dr. Clifford S. Saunders
BSc MSc PhD
Hello there! Welcome! My name is Clifford Saunders. I am The Brain Reprogramming Doctor. I teach people how to use the latest in neuroscience to improve their enjoyment of life, their physical, mental and emotional health, and their ability to reach for and achieve their personal and professional life's goals.
Over the 40 years of my career, I have worked at the CEO level with large organizations to reprogram the strategic thinking of their executives and employees and dramatically transform the way they approach problems and their resolution and produce unprecedented performance improvements and financial gains.
In my private practice, I work directly with individuals to teach them how to reprogram their brains to change the way they think, act and feel.
For some, it means dealing much more efficiently with diverse conditions like depression, stress, fear, anger, anxiety, addictions, low self-worth, dementia, loss of memory and balance, brain trauma, Parkinson's and more.
For others, reprogramming their brains enables them to achieve their goals, accelerate their learning process, raise their grades and potential for promotion, improve their relationships and live their dream.
Briefly, I have a BSc in Electrical Engineering, an MSc in Applied Psychology and a PhD in Cybernetics. Very early on, I chose Behavioural Psychology over medicine because the medical field was much too restrictive, it didn't have a good understanding of the brain and it was focused on curing everything with prescription medications that did more harm than good. I studied with a De-Hypnotist for 20 years, with Neuroscientists at UCSD for three years and with Masters of Rajah Yoga since I was 20 years old.
My studies took me through extensive research, experimentation and implementation of the latest scientific breakthroughs in medicine, behavioural psychology, cybernetics, neuroscience and the emerging field of neurotechnologies. In the process, I surrounded myself with a large and varied network of scientists and experts who could help me expand on my knowledge, skills and expertise in all these areas.
I know today with absolute certainty that NONE OF US ARE STUCK. There is a vast body of knowledge and scientific tools and simple techniques that are readily available to us to meet any challenge we may be facing straight on. While we may not have a 'cure' for everything, we have the ability to rewire our thinking to live healthier, happier, more successful lives. To slow the progress or reverse a number of physical ailments. To combat depression, fear, stress, anxiety, addictions and so many of these debilitating irritants that grind us down and prevent us from being the amazing human beings we can be. To rebuild our memory, improve our relationships, achieve our wildest goals and live our dreams.
As a result, I have developed very affordable programs and proven methodologies to help people reprogram their brain. In this course and in my other courses in Neuroplasticity, I will make an abundance of information available to you in laymen's terms that will outline the precious resources we all have access to in this new day and age of Neuroplasticity to tweak our amazing brains into producing the specific results that are so important to us personally, to our precious health, to our success and to our enjoyment of life.

WELCOME TO THE WONDERFUL WORLD OF BRAIN REPROGRAMMING!
Are you the least little bit curious about what it can do for you?
Join me in exploring the mind boggling possibilities.
"I enjoyed the course very much and knowing that I can reprogram it is wonderful. I love the Non Negotiable Goal exercises. It is fantastic. Because I have no excuses to not do it. Thank you very much."
Fei Chan
Frequently Asked Questions
When does the course start and finish?
The course starts now and never ends! It is a completely self-paced online course - you decide when you start and when you finish.
How long do I have access to the course?
How does lifetime access sound? After enrolling, you have unlimited access to this course for as long as you like - across any and all devices you own.
What if I am unhappy with the course?
We would never want you to be unhappy! If you are unsatisfied with your purchase, contact us in the first 30 days and we will give you a full refund.